zao provides wells, springs & hygiene training to transform communities by providing safe water, education, and hope for people in developing nations.
Wells in Nigeria and India
November 2013: Your financial help dug 5 wells in India and 1 in Nigeria. Thank you for continuing to partner with us
---
In January we are celebrating the completion of our 105th water source in Africa!
Our 105th source was completed in Pemba, Tanzania and we are well on our way to completing our 106th & 107th sources in East Africa!
ZAO is now providing clean drinking water to over 75,000 people in developing nations!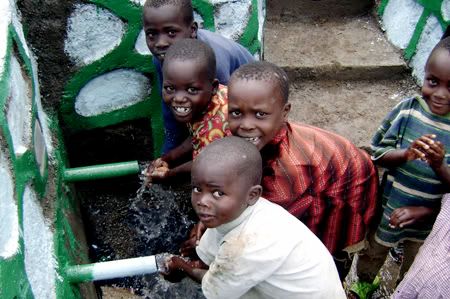 If you would like to be part of this clean water initiative you can
• Sponsor a well or a spring source
• Donate
• Join our Humanity Project Team
• Start a campaign
To find out more information on how to give to this project, please contact us at 
office@zaowater.com
 or call us at 888.ZAO.WATER